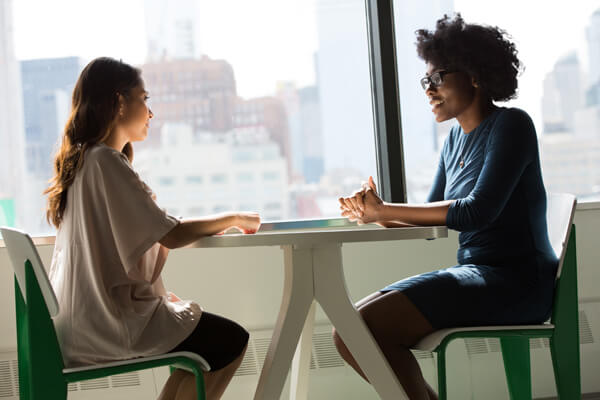 Communication in the Office
May 2022
Verbal and written communication has a direct impact on our success in business, whether that is in our personal role or within the company we work. Yet
good
communication seems harder to come by these days, especially in the modern world of texting and tweeting. Do u know wot I m33n? So in this Better Woking article, we're exploring written communication, with advice on how you can write clear and effective emails, letters, reports and presentations to impress your colleagues and woo your clients.
The quality of written communication can make or break a reputation
Hasty mistakes in your writing could damage your reputation. Whether it's a flabby report which bores your investors, or a questionable advert for your services, poor quality writing harms what people think of you. This negative perception could extend further, casting doubt on your ability to do your job or run your business.
Spelling finesse can sell or sink a product
Imagine you've put all your effort into coming up with the perfect product, for the perfect audience at the perfect time. Now imagine you didn't quite finish off the perfect writing to accompany it. Customers may pass you by, because if they can't trust your spelling, how can they trust the product?
Handling tone in an email can boost or bust a client or employee relationship
Writing tone is perceived as your attitude towards the reader; it's how you come across through your writing. All too often, misunderstandings can occur. A simple misinterpretation could have big consequences. How much easier would it have been to just communicate effectively the first time round…
Common traps we often fall into
So why do we struggle so much to get it right? We often fall into the trap of thinking that to look impressive we must use the biggest words, explain in excruciating detail, and ramble on to try and make our point seven times over.
So what are we going to do about it?
Communicating effectively every day is critical for business operations. So what can you do to polish up your communication style to help you in your day-to-day?
Brush up on the basics
Don't worry, you don't have to go back to school just yet! But don't underestimate the basics of good grammar and punctuation. Following and respecting the rules of punctuation can highlight your attention to detail, as well as give off a far more professional impression.
Eats Shoots and Leaves
is a best-selling grammar bible with the added benefit of being easy to read. Forget the dryness of learning grammar in the classroom, this witty book utilises memorable and entertaining anecdotes to explain the importance of the comma and apostrophes, amongst other grammar fiends. For hands-on help, online tools such as
Grammarly
help hone your writing on the spot. The award-winning
Grammar Girl
provides readers with short, digestible, and friendly grammar tips.
Be concise
Have you heard the expression, 'Less is More'? Renowned writing experts all agree brevity is critical for effective communication. In business, we're often short of time - always running to the next meeting or task - which makes clear and simple written communication even more vital. Short sentences can have the greatest impact. Use them. Stephen Wilbers, in his book
'Mastering the Craft of Writing: How to Write With Clarity, Emphasis, and Style'
,
explains three simple rules: write with
Economy
, write with
Emphasis
and write with
Distinction
. His book shows how being clear and concise can make your words unforgettable. In the business world, eliminating the waffle will help coherency and flow. In one of the classic web usability books, author Steve Krug, in
Don't Make Me Think: A Common Sense Approach to Web Usability
, puts it nicely. "All happy talk must die!" (Where happy talk is waffle, and web pages are designed for scanning and not paragraph reading.) For an immediate grading of how concise your work is, try the
Hemingway App
- an online text editor. Hemingway highlights excess words and helps make your work clearer, shorter and bolder.
Use appropriate language and tone
As a golden rule, avoid writing your business emails like you write texts to your friends. Powerpoints should be sleek and language chosen to reflect the industry and its formality. Emails should be succinct, with a neutral tone. Avoid jargon and slang, and stick to the rule of 'keep it simple, stupid'. If you're looking for more appropriate language, check out '
How to Say It: Choice Words, Phrases, Sentences, and Paragraphs for Every Situation' by Rosalie Maggio
.
If you find yourself rewriting an email 12 times and struggle for the right words, then this is the book for you. For a more focused look at tonality,
Grammarly Premium
is worth looking at. It predicts how your tone is likely to be interpreted and makes suggestions to shift your tone in a different direction.
Clean up your business writing for greater success
In summary, writing plays a significant role in our work success. Making sure you are communicating effectively, clearly and in the right tone is a skill we should all master. The good news is that there are plenty of resources out there that can help. Practise the golden rules we've outlined above to springboard into more successful communication and to grow your professional career.
This article was brought to you by Collaborate as part of our Better Working series. Collaborate is an independent business centre in central Woking, offering 
Serviced Offices
, 
Coworking Desks
, 
Meeting Rooms
 and 
Virtual Office
 services. If you'd like to provide some feedback or get in touch, feel free to 
Contact us
.