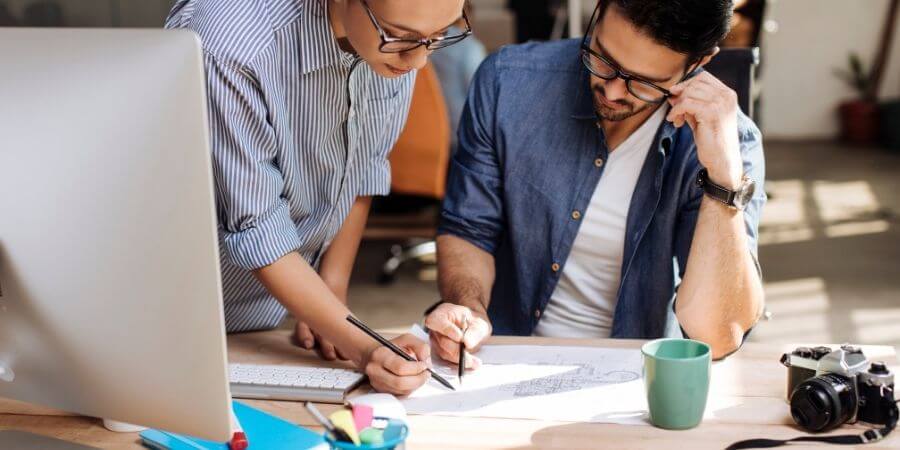 How to get the most out of a CoWorking space
Dec 2021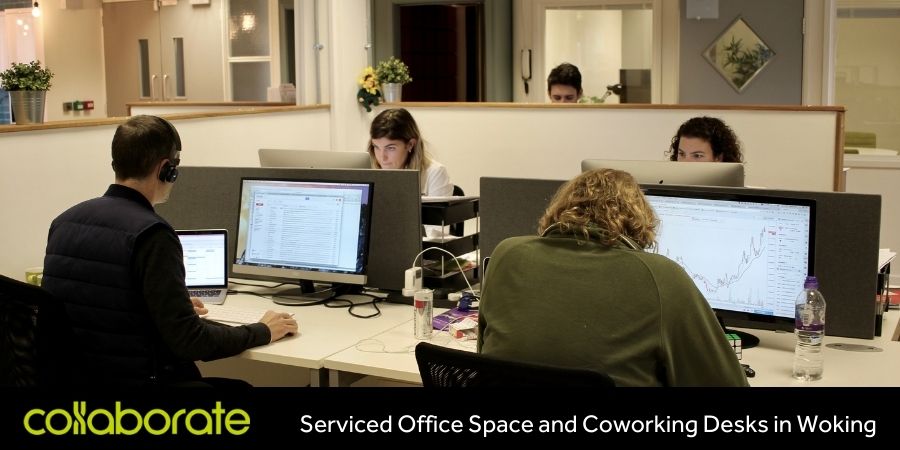 Renting a desk or a Serviced Office in a CoWorking space is a very modern way of working, and it's becoming popular for good reason.
'Flex' Working is the new mantra for 2022, and it's the best choice for freelancers, startups and established businesses looking to experience flexible working arrangements, networking opportunities and to boost business creativity.
A recent global survey found that 74% of workers felt more productive working in a CoWorking space. 
To get the most from of our Collaborate Coworking space, it's best to be clear why you've joined. Whether you're aiming to be more productive, trying to build a professional network, or just want to be around other people in a more creative environment.
Relationships are what you make them
We're a friendly bunch at Collaborate, so do introduce yourself to other members and try to get to know people. A smile and 'hello' goes a long way. It's true that friendly chats or coffee break small talk can often lead to more... perhaps your next business lead or a new project collaboration. So do spark a friendly conversation
with your new Collaborate colleagues.
Get involved in the community
You could also make yourself and your business known to the wider Collaborate community so that everyone's aware of your business and personal talents. We have many businesses here, across various sectors, so the best approach is to come to our
events and social gatherings and just get socialising.
Feel free to ask the Collaborate management team to add your company details to the social group apps and also to help you make introductions. 
Networking
Networking and socialising at work have been shown to have significant benefits in developing your career and business opportunities. 
If you feel like you're a little bit rusty, or could do with learning some new networking skills, you may find a simple book like this very useful:  Networking for Dummies
In a CoWorking space, you often spark conversations with individuals that work in entirely different business areas, which
could provide a new inspiration or a new way of looking at your business or  industry. 
Get to know the management team
Many CoWorking spaces have a community manager who is a very useful resource. Collaborate also has a team of managers that can help you get the most from our space, point you in the right direction or provide links to local resources.
Do please ask questions, provide us feedback and share your ideas or projects with us. 

Collaborating with other members
At Collaborate, we have numerous examples where members have worked together, across areas such as IT, website development, search marketing, design and branding, health and wellbeing to mention but a few. Helping each other is an integral part of Coworking culture, so do take
an interest in what other members do.
Invest in some good headphones!
Collaborate is not a noisy place, far from it. Members are very respectful of each other and do limit their noise. However, there's always a time when maximum concentration is needed, and in that moment, you really could benefit from a quality pair of headphones.
Headphones are also the universal Coworking sign that you'd prefer not to
be disturbed. A very useful non-verbal sign. 
In a nutshell, headphones are our top recommendation for staying productive. If possible, invest in a noise-cancelling pair.
Do be respectful of other members
Some of the key principles for successfully navigating a Coworking space are the same principles that can help you navigate well through life; cleaning up after yourself, making sure you are not creating a distraction to others, being kind, helpful and sociable. Do be mindful of your noise output and keep your tone pleasant and friendly. 
Why you should join Collaborate
Here at Collaborate, we enjoy coming into work, seeing our members working hard and being successful in their chosen field. There's a positive spirit and it's a great community to be part of.
If you're searching for a Coworking space in the heart of Woking, why not drop us an email and request a tour? Just visit our contact page and complete the enquiry form.