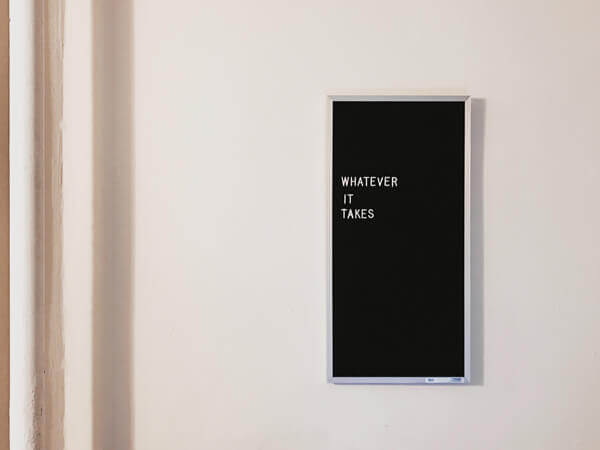 Introducing Productivity
Mar 2022
Here at Collaborate, we provide tailored
office
and
desk space
for many impressive businesses, start-ups and freelancers. These businesses come from a variety of industries and disciplines, from technology and design to engineering to consultancy. But one thing unites them all, the premise of being competitive, profitable and productive.
What is productivity and why is it important?
'Productivity is a measure of economic or business performance that indicates how efficiently inputs, such as labour and capital, are made into outputs, such as goods or services.'
Productivity improvement is a management discipline as old as the hills. Over generations of industry and commerce, companies evolved and multiplied, competition increased, and managers of business became more interested in productivity than ever before. If we fast forward to the present day, the modern information age and the internet, numerous productivity books have been written, personal planners devised and handy software written. But how is productivity more than just a buzzword? There's a lot of information out there and it can be overwhelming. Read on for Collaborate's take on productivity and some of our handpicked favourite books on the subject.
Our Top 5 Books on Productivity
The 7 Habits of Highly Effective People - Steven Covey
See:
www.franklincovey.com/the-7-habits
Written in the 90s, we put this classic in the field of productivity as one of the best starting points. The 7 Habits of Highly Effective People has straightforward material, which is easy to digest and memorable. It is applicable not just for the workplace but is useful in many other aspects of life too.
Why we love it: 
The 7 Habits in this book have transformed how we think about productivity. Habit 3, our favourite -
'Put First Things First'
is probably the biggest lesson to learn in productivity. The 7 Habits book provides a helpful matrix system which is really useful to define and categorise tasks and we have used this system to great effect. Low value tasks are tackled only at specific or dedicated times after higher value work, or possibly ignored and not tackled at all.  If you are not aware of the 80/20 rule, we suggest you read more on this too.
Why read?
If you are ready to be inspired and shift your mindset on productivity, with some great, simple tips to apply then this is the book for you.
The One Thing: The Surprisingly Simple Truth Behind Extraordinary Results - Gary Keller
See:
www.the1thing.com
Gary Keller's The One Thing advocates stripping back task lists until you find the root of all tasks. You do this by asking yourself the question "Which one thing could I work on that would make everything else easier or unnecessary". A very compelling concept, which makes you consider how many of your tasks could be reduced or removed if you really did sort the One Thing.
Why we like it:
Somewhere along the line of our adult lives, we shift into making everything complicated. Keller advocates for us to go back to the basics and ask ourselves some questions to get our metaphorical ball rolling. A big perk when we read this book was realising how much of our day was taken up by completely meaningless tasks which we could eradicate instead from our to-do lists.
Why read?
You're overwhelmed daily and never know what is important on your to-do list. Because if it's on your list it must be important right? Wrong. Check it out.
Eat That Frog!: Get More Of The Important Things Done Today - Brian Tracy
See:
www.briantracy.com/blog/time-management/the-truth-about-frogs
Brian Tracy's Eat That Frog uses different language to Gary Keller (book number 3 on our list)  but presents a similar message. The book helps you understand tasks (or frogs) that you could be avoiding or putting off, because they are unrecognised, or are difficult, stressful and unpleasant.
Why we like it:
Eat That Frog stands for eating your frog first thing in the day, because everything after that will taste better. We love the simplicity of this mantra, both in terms of being proactive and also in its acknowledgement that some tasks are easier than others - so don't let the bad-tasting ones stop you from achieving your goals.
Why read?
You put off tasks and are reigning as top procrastinator. Help yourself with Brian Tracy's advice: "You cannot manage time, you can only manage yourself." So dump managing time and concentrate on how best YOU can get productive.
How to be a Productivity Ninja: Worry Less, Achieve More and Love What You Do - Graham Allcott
See:
www.grahamallcott.com
With the demands of modern workplaces - stacked workloads, high volumes of emails and meetings and other distractions - it can be harder than ever to get work done successfully. Yet this book on 'How to be a Productivity Ninja' shrugs off short attention spans and laughs in the face of procrastination.
Why we like it:
We love the way of thinking that work shouldn't be your life. But all too often we found work crept into our life outside of hours. Graham Allcott, one of the UK's experts on productivity, in this book taught us how to ruthlessly defend our time (just like a Ninja!) and squeeze more into our current day, rather than extending it. His mantra 'work smart, not hard' really resonated
Why read?
Are you struggling with time? Do you find you never have enough? Hone your inner time Ninja with this book and get more done.
Deep Work: Rules for Focused Success in a Distracted World by Cal Newport
See:
www.calnewport.com/books/deep-work
The workplace is busy. Working from home can also be busy. Cal Newport looks at the skill of 'deep working' as one we all should master. Deep working enables you to truly focus on what is at hand, help you concentrate and produce better results.
Why we like it:
All too often we think 'busy' means productive. But quite often our 'busyness' is our own worst enemy. We loved this book because of the way it made us pause and consider WHY we insist on being busy and what we can do about it to carve out more time to do powerful and productive work.
Why read?
If you find yourself frantically flipping from one screen to the next, pounding on the keyboard to answer the email before the next one comes in, or endlessly scrolling on social media, this book might be the one you are looking for.
Productivity is your friend
Being more productive and effective is not a metaphor for working harder, taking on more, or becoming more stressed. It is
not
about balancing more plates. On the contrary, modern advocates of productivity are teaching us to do less, but higher-value work, more effectively and efficiently. And in doing so, ensure you're making enough time to take good care of yourself and your loved ones as part of your productivity journey. Taking the most relevant bits from our favourite books, we've honed our productivity down to the following key steps:
Understand, define and commit to what you really (really!) want to achieve
Define and plan the tasks needed to achieve these goals
Use a system of priority, whereby the most important and valuable tasks are given the highest priority. Low value tasks are acknowledged and recorded, but are unlikely to be started.
Then go about your high priority tasks with as much focus and energy that you can muster
Frequently review your progress and refine the tasks and priorities to suit. Be flexible.
Repeat
This approach could also be used in most situations, from business activity to personal life, from community work to politics.
Further reading
If you've exhausted all the book options and still want to be more productive, take a look at these review sites to see what else is out there to help you maximise your productivity…
This article was brought to you by Collaborate as part of our Better Working series. Collaborate is an independent business centre in central Woking, offering
Serviced Offices
,
Coworking Desks
,
Meeting Rooms
and
Virtual Office
services. If you'd like to provide some feedback or get in touch, feel free to
Contact us
.